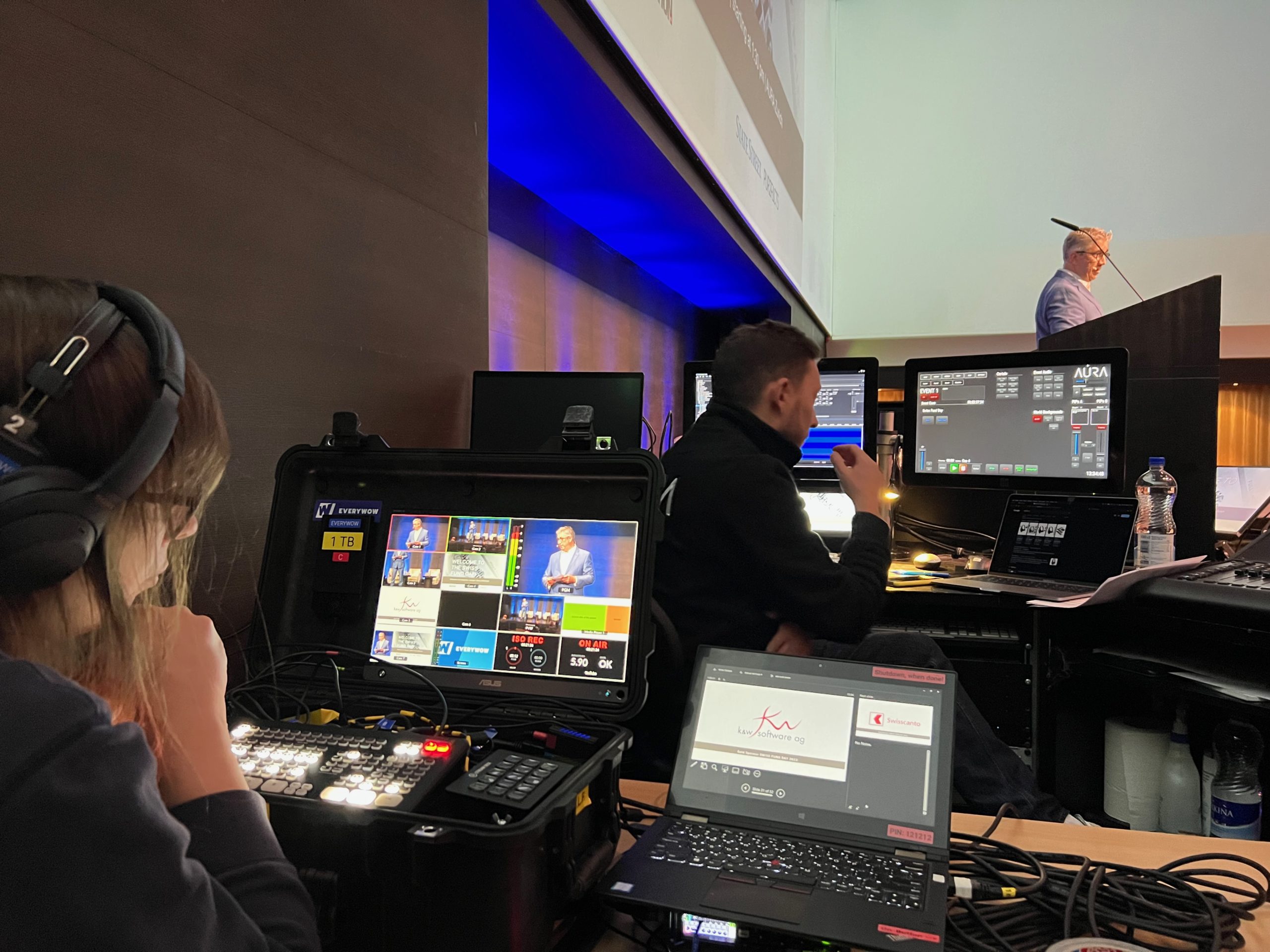 Professional live and video productions
We provide a high-end livestream solution for your next event.
Our services
We bring the magic of human connection to the digital world. EVERYWOW creates unforgettable live stream and video experiences of events, conferences, and broadcasts. We focus on content, direction, and technology, or in other words: we create digital and hybrid live experiences in a full-service, creative, and professional manner.
Didn't find what you are looking for?
Our customers <3
We love our customers and take pride in helping those that are out there to make an impact.
Why choose us for your next event?
Full service
When working with us you can expect a one-stop solution that is tailored to your needs. We will partner with you from brief to handover without you having to carry the burden along the way. We don't believe in standard solutions and pride ourselves in putting our client's vision first. With this we aim to WOW your audience in every way possible.
Quality assurance
At EVERYWOW we instill a quality-focused company culture, and we take pride in the quality of all our creations. We employ a systematic approach that defines the precision and reliability of our work. As a quality assurance measure, every production starts with a risk-evaluations and has an underlying script and a run-of-show. Furthermore, we insist on an equipment test run before each production.
Art directing
Apart from the technical aspects of your production, we specialise in designing a meaningful aesthetic creation and thereby creating the magic of human connection. This way you can rest assured that your message is being perceived the way you want. The possibilities are unlimited, and we will gather ideas and inspiration together to ensure you'll get the design you want.
Fair pricing
We conduct an open communication and ensure a fair price for the value created. We implement professional live productions without exceeding budget limits. Unless there are major changes, we guarantee a fixed price from the beginning. Furthermore, we offer special prices for non-profit organisations with a social impact.
State-of-the-art equipment
As we love what we do, we are constantly keeping up to date with the latest technology and equipment in our field. Thereby we ensure you'll get a modern high-quality production.
Flexible live streaming
Based on your requirements we offer streaming with multiple cameras to multiple platforms (Airmeet, LinkedIn Live, YouTube, Facebook Live, Vimeo, Zoom, Microsoft Teams, your website, etc.) – you name it.
Global production
EVERYWOW is specialised in global event productions which means that an event happens at multiple locations on the same or even throughout multiple days. For every production we can rely on local trusted partners around the world. A production director from our core team will be present at each location to take the lead in the execution.
Get inspired
Working with us
Ready to see what a livestream for your next event could look like?
Give us a call at
or send us an email at hello@everywow.ch.