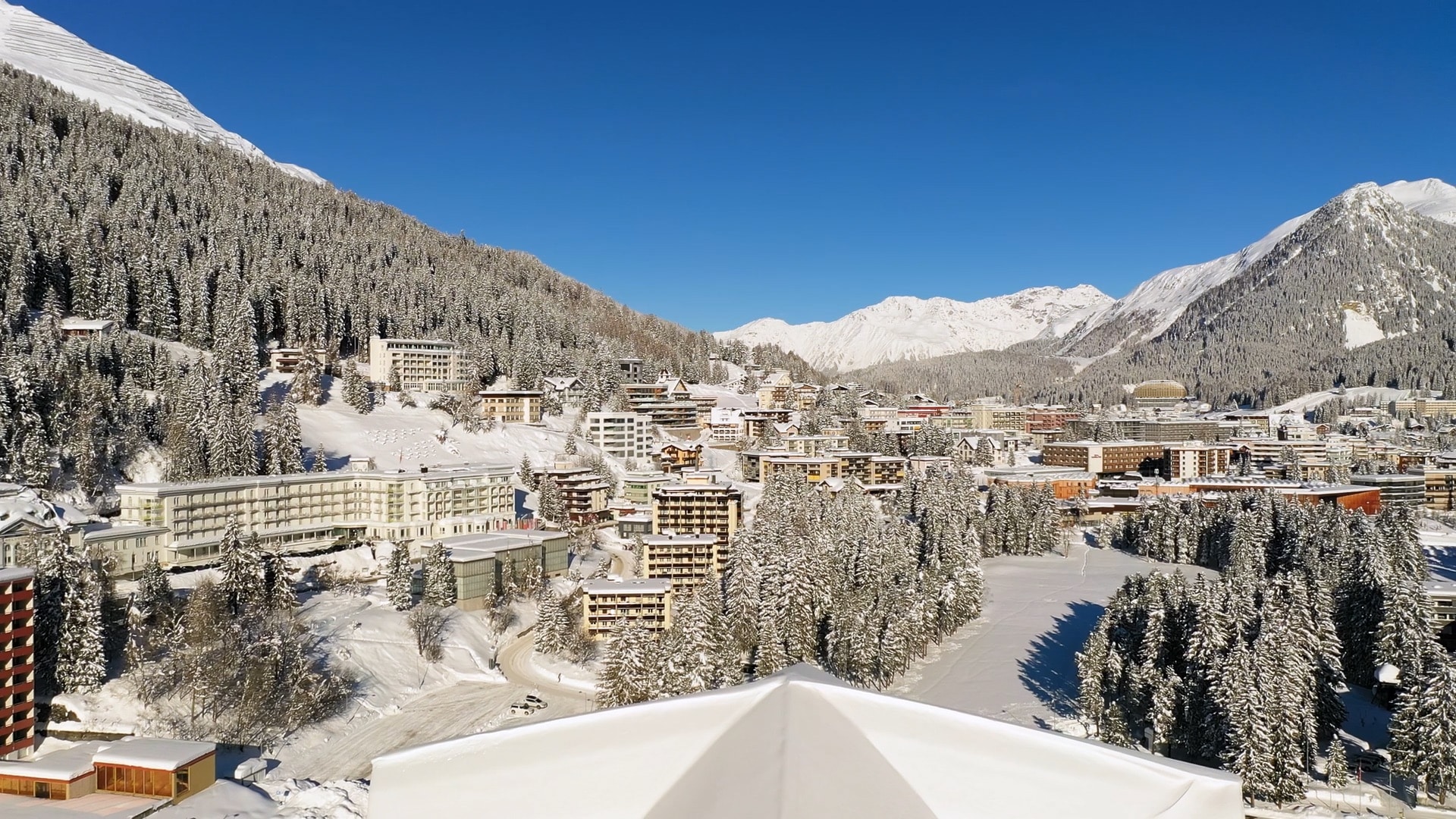 High-end live streaming
and broadcasting in Davos
15 – 20 January 2023
We provide flexible livestream solutions during the World Economic Forum 2023 in Davos.
Our Davos broadcasting and livestreaming offers
Event Broadcast
Suitable for interviews, panel discussions, and presentations
90 minutes of livestreaming
3 SONY 4k cameras
4 wireless microphones
Lights
2 loudspeakers
Fix price starts at:
CHF 20'000 / USD 21'500
Custom Livestream
Suitable for multiple livestreams, longer events, or events in a large room
Get in contact to clarify your needs and get a personalised quote from us.
Why choose us for your livestream from Davos?
Full service
When working with us, you can expect a one-stop solution that is tailored to your event. We will support you in creating the script and run-of-show. We will work together through our checklist, help brief speakers, build up the equipment, create a professional livestream and take care of the post-production after the event.
Quality assurance
At EVERYWOW we instil a quality-focused company culture, and we take pride in the quality of all our creations. We employ a systematic approach that defines the precision and reliability of our work.
State-of-the-art equipment
As we love what we do, we are constantly keeping up to date with the latest technology and equipment in our field. Thereby, we ensure you'll get a modern high-quality production.
Flexible live streaming
Based on your requirements we offer streaming with multiple cameras to multiple platforms (Airmeet, LinkedIn Live, YouTube, Facebook Live, Vimeo, Zoom, Microsoft Teams, your website, etc.).
Ready to take the next step?
EVERWOW is the leading full service, nationwide live streaming agency. We would love to talk about your project and answer any questions you have!
Our customer reviews
Working with us in Davos
1. Initial conversation & quote
Once we receive the basics of your event, we'll schedule a short meeting with you to clarify the last questions, give you a quote, and send you our contract template within 24 hours.
2. Pre-production
Based on our checklists and your content, goals, and vision, our team will plan the livestream, create all digital assets, and support you to create the run-of-show.
3. Production—Your event
The location is set up 1.5 hours before the event. After a short tech run, you can enjoy the event while we WOW your audience for you. Afterwards, we need approx. 30 min to pack-up the equipment.
4. Post-production
If your project includes post-production, we will deliver the final assets within one week post-event.
We have worked with clients from around the world
Get inspired