High-end live streaming so you can focus on the message.
Live Streaming for Fondation Beyeler
The museum wanted to train all employees for a current exhibition. We advised, directed, and managed the whole production chain.
We produce live streams for our clients, who use them to persuade their audiences.
Live streaming in one package
We provide you with everything in one package and at a fixed price so that you can focus on your message.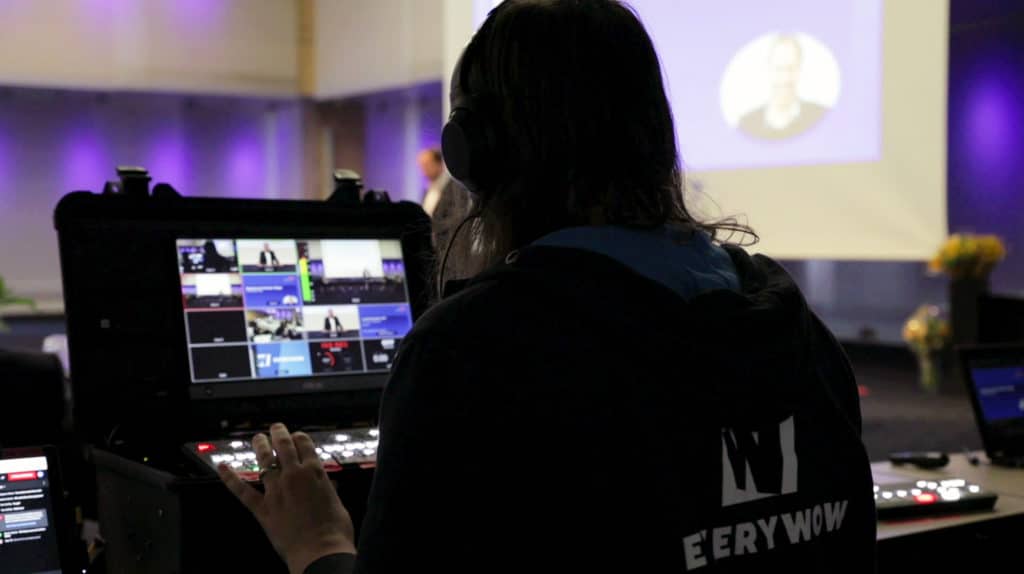 Focused at work
Claudine, Simon, Cristian, and Steffi specialise in creating live content formats and streaming them from anywhere.
.
Want to know more?
Call us: +41 44 512 16 36
Our live streaming blog
We must be able to work mobile and reliably everywhere. Without the EVERYWOW operating system consisting of R.A.L.F., Z.O.E. and M.A.R.Y., this would hardly be possible. Here we present it.

What do you need to consider when planning a live stream? What questions need to be answered in preparation for the stream?

Often, an event is held on-site and also live streamed on the internet. We have compiled 11 ideas for hybrid events, including some novel suggestions.
Live streaming to all platforms
We stream your live video to all platforms, public or private.
EVERYWOW creates high-end live streams. As a live streaming agency, we carry out high-end live stream productions of all sizes. We always aim to reach the audiences of our clients immediately, directly, and efficiently.
Want to know more?
Call us: +41 44 512 16 36