Tangible results with engaging virtual event experiences
We are committed to boost your online event presence and live communication campaign. Our work generates more demand, more trust, and more influence for you. Always focussed on tangible results and delivering a WOW.

Secure a partner who thinks outside the box and supports you 360°
More demand
We will create demand and increase your customer lifetime value with authentic content delivery, event analytics, and amplification of your content.
More trust
Our virtual event experience framework will ensure that your audience builds trust in you, your speakers, and your brand.
More influence
We position you and your speakers as thought-leaders based on our event direction knowledge and audience psychology principals.
Your partner for best virtual events and live communication
Our customers trust us to create engaging virtual experiences for their product launches, town halls, trainings, and many more.
Global NGO
72h non-stop virtual conference
Our 360° turnkey solution for a global conference aims to reach a worldwide audience 24/7 with captivating content and excellent hosts. The solution includes speaker coaching, pre-recorded presentations, live discussions, 72-hour continuous event management, and high-quality video livestreaming.
Sustainable food manufacturer
Employee engagement show
The celebration of the achievements of a worldwide workforce was marked by the production of a high-quality and entertaining live show. The show featured authentic hosts, pre-produced interviews from around the world, an on-brand presentation, and livestreaming in two different time zones.
Financial Services Provider
First-class hybrid conference
The aim of this hybrid conference was to increase influence through high-quality thought leadership content. The production included audience analytics, hosting on an event platform, live-streaming and recording of conference content, and post-production of talks and social media content.
We work with you to create WOW online events
From Zurich, Switzerland, to Europe and the world: We work with you 360° to create virtual events, hybrid events, and live communications, which are stunning, accessible, and engaging.
First European partner of
Airmeet Event Experience Cloud
Work with a local professional of the leading virtual event experience platform Airmeet. EVERYWOW is Airmeet's first European partner for engaging virtual and hybrid events. We support you from setup of the cloud platform, event management, 360° analytics to high-quality video production. Always with the goal to get even more out of the best event platform.
Matching your needs with deep expertise
Our team has deep expertise across all areas of event management, live and video productions. Are you trying to figure out the best way of delivering a top-notch virtual experience for your audience? Need to stream your next event to an online audience? We've got you covered.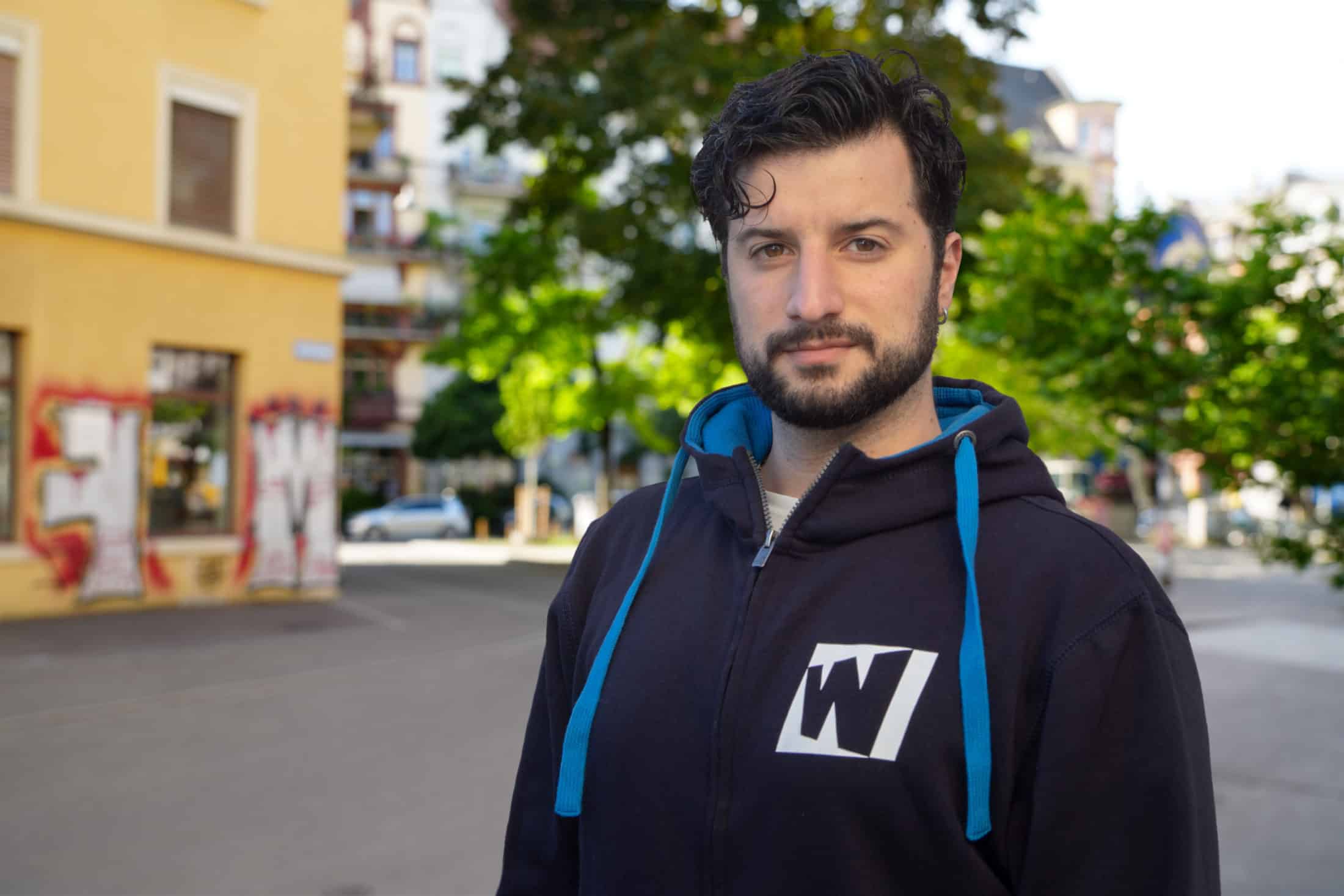 Learn from our experts
Watch our YouTube Shorts to learn more
Our customers <3
We love our customers and take pride in helping those that are out there to make an impact.
Ready to take the next step?
EVERYWOW is the leading virtual event experience agency from Switzerland. We would love to discuss your event to make it exceptionally high-quality.
FAQ
Frequently asked questions about our live streaming and broadcast services.
What is a live stream?
A live stream is a live video broadcast on the internet. It's actually very similar to a live broadcast of a TV show: In a studio, at a venue or in a meeting room, you record something with cameras and broadcast it on the internet. There are many platforms on which live streams can be shown and your viewers can 'tune in'.
What is the difference between a live stream and a webinar?
Webinars and live streams are very similar. In fact, a webinar is a special form of live streaming. A live stream can be produced very cheaply or expensively, whereas a webinar is often recorded on a small scale and is produced cheaply. There are many types of content that can be live streamed, e.g., lectures, panels or gaming. A webinar is usually a lecture or a short training session.
Which event platform should I use?
There are countless platforms to which streaming is possible. Popular places are YouTube and Vimeo, but also Zoom, Teams or similar. And specialised event platforms, like Airmeet.
The best platform depends more on your requirements and the degree of audience interaction.
We have the latest technology that allows us to stream to any platform – so we can stream your live event exactly where you want it. We will be happy to advise you on the choice of platform.
What cities or countries do you cover?
EVERYWOW produces livestreams all over Switzerland, as well as internationally. We have done several projects that included locations in multiple countries on different continents. You can find more details on global productions here on our website.
How can I create a special virtual event experience?
There are numerous ways to make your virtual event unique and the choice very much depends on what kind of audience you are trying to impress. From visual content, such as animations and branded backgrounds, to interactive features, such as breakout rooms and live polls, we offer a broad range of options to create an unforgettable experience for your target audience.
How to implement event accessibility?
There are many ways to make your event more accessible and at EVERYWOW we specialize in designing the adequate concept for your needs. Solutions include transcriptions, sign language, captions, simultaneous interpretation, multi-language events, and many more.
How to find the right partner for a virtual event?
There are many factors to consider, and some might be very individual, however, main questions that should be addressing are how much experience the team has in organizing virtual events, how the price structure is defined, and most importantly how involved the agency is, meaning that they will either become your sparring-partner and anticipate problems before you are bothered by them or they will just passively execute what was priorly dictated.