"Without the competent team from EVERYWOW, the training would not have achieved its effect."

Regula Langemann, Trainer and Co-Founder of metapuls GmbH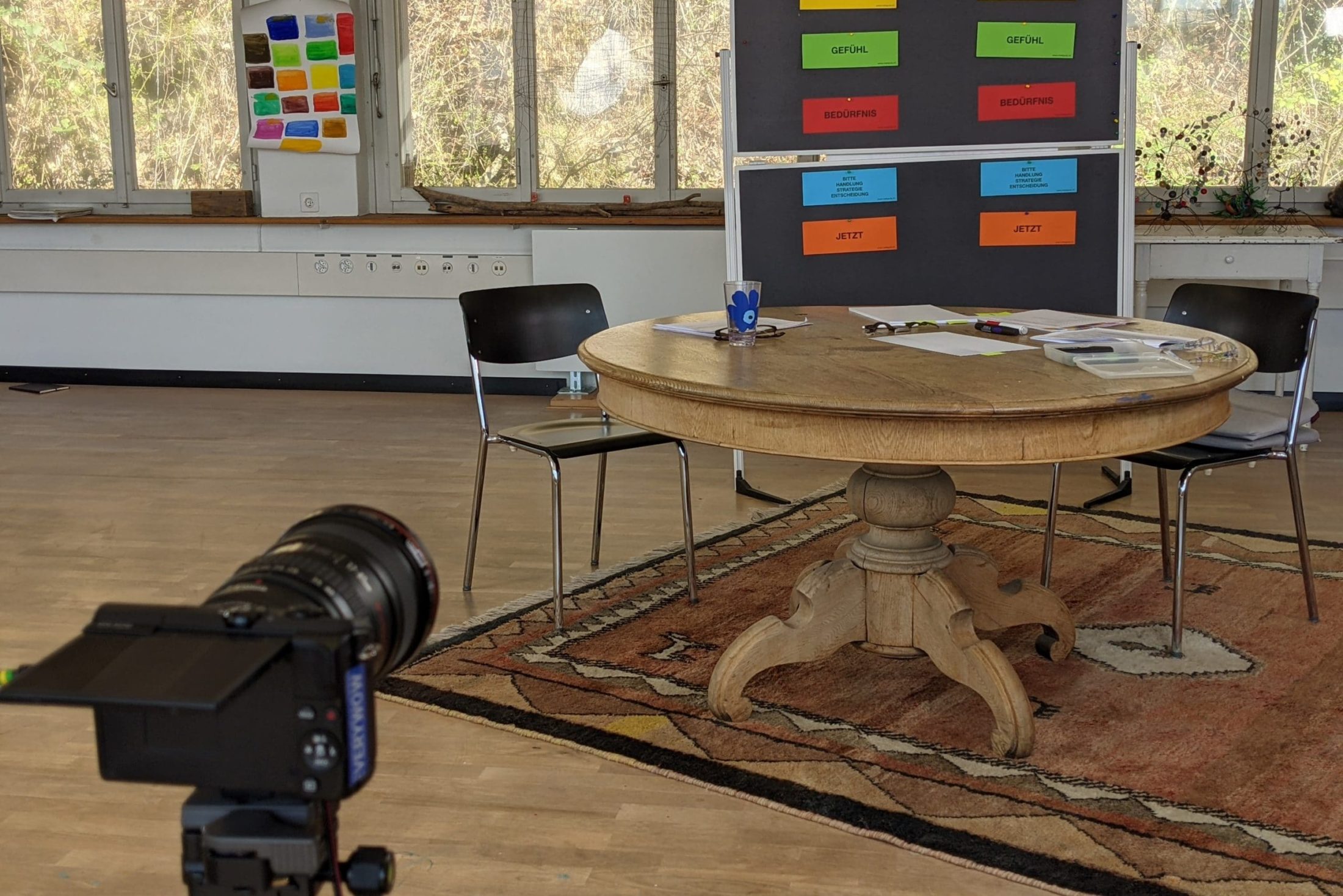 Instead of organising a Zoom call herself, Regula Langemann relied on our professionally conducted live stream for a two-hour training to convince 70 participants.
For 27 years, the communication goal of metapuls GmbH has been to use the methodology of nonviolent communication (NVC, Marshall Rosenberg). This develops and promotes relationships characterised by equality, empathy, and constructive agency. The owners, Suna Yamaner (MBA) and Regula Langemann (MA), have trained and coached thousands of people in this highly effective methodology. They have developed several in-house and external courses, seminars, immersions, and lectures.
The training "Language Shapes Relationship" was commissioned by Fondation Beyeler in connection with Olafur Eliasson's exhibition "LIFE" in Summer 2021. To enable a high-quality and appealing live stream, they wanted to work with EVERYWOW. We used several cameras, microphones, set design knowledge, and media training to produce the live stream.
Thanks to the live stream format, the training could take place despite COVID-19 measures. The participants got a great insight into NVC. The subsequent recording means the management of Fondation Beyeler and other people can participate and learn. YouTube is another channel where the easy-to-understand and appealing keynote speech can be viewed and distributed.
Added value through professional live streaming production
Professional appearance: More cameras and an appealing set design ensure a positive image and more engagement from the audience.
Recording available: The training is still available after the event, and it can be viewed as often as desired.
Fast execution: Multiple takes of the same sentence cannot be recorded in live streaming productions. Everything must be correct the first time, which increases the production speed.
Our work
We carried out the following work to realise the training:
Strategic and didactic advice on the implementation of the training course
Set design
Studio live productions
Pre- and post-production
Success evaluation of live streams
Get in Contact