Are you planning to set up or operate a live streaming studio on your premises? Benefit from our experience in the conception of automated live streaming studios and their remote operation. In short: "Studio as a Service."
Studio conception for live streaming
We support you in the conception of studio solutions for live streaming. Previous projects have included portable studio solutions that allow you to live stream reliably from anywhere in your building or variable studios that allow you to produce different formats in quick succession.
Studio automation and the use of technology is crucial for efficient operation; however, safe, simple, and orderly operation is more important to us than using the latest technology.
Key services:
Engineering and consulting requirements
Selection of camera, mixer, lights, microphones, etc.
Set design
Set up of all components
Studio automation set up
Training and coaching for operation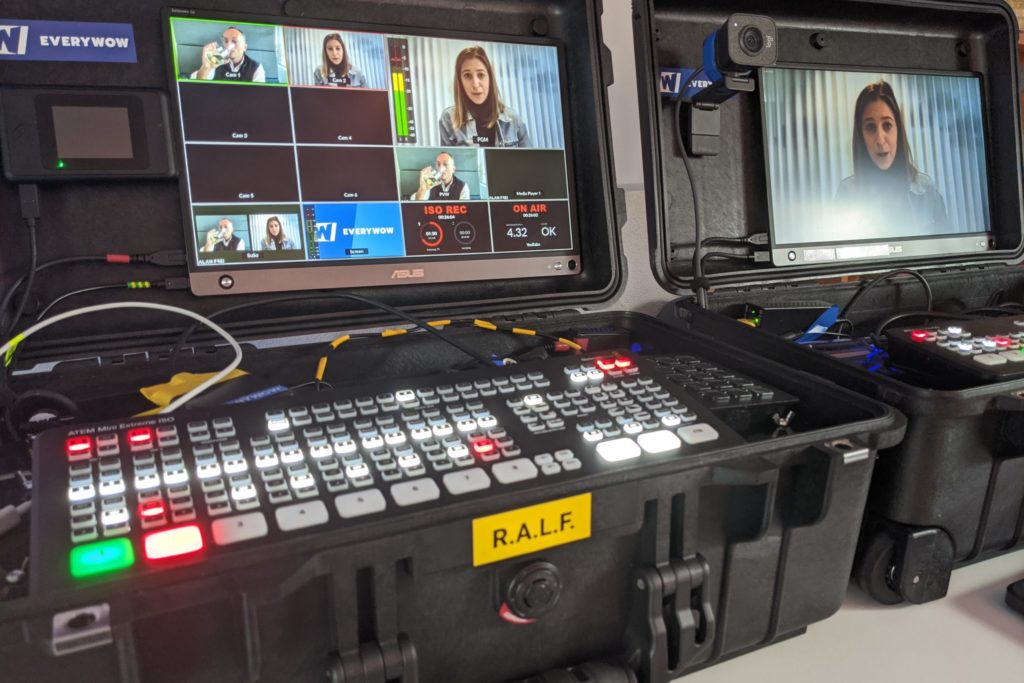 Remote studio operation: "Studio as a Service"
You want to produce regular live streams from your own studio, but you don't want to operate the studio yourself. Together with you, we design a studio that meets your requirements and we take over the operation for a specified period of time. Either with people on-site or as a remote solution.
Key services:
Engineering and consulting requirements
Set up of the studio on your premises
Studio automation
Permanent operation of the studio
If you are interested, please contact us without obligation.