Do you want your hybrid training to generate successful learning and leave a good impression both on-site and virtually? We support you with didactics and technology, so your training becomes an unforgettable event for all participants.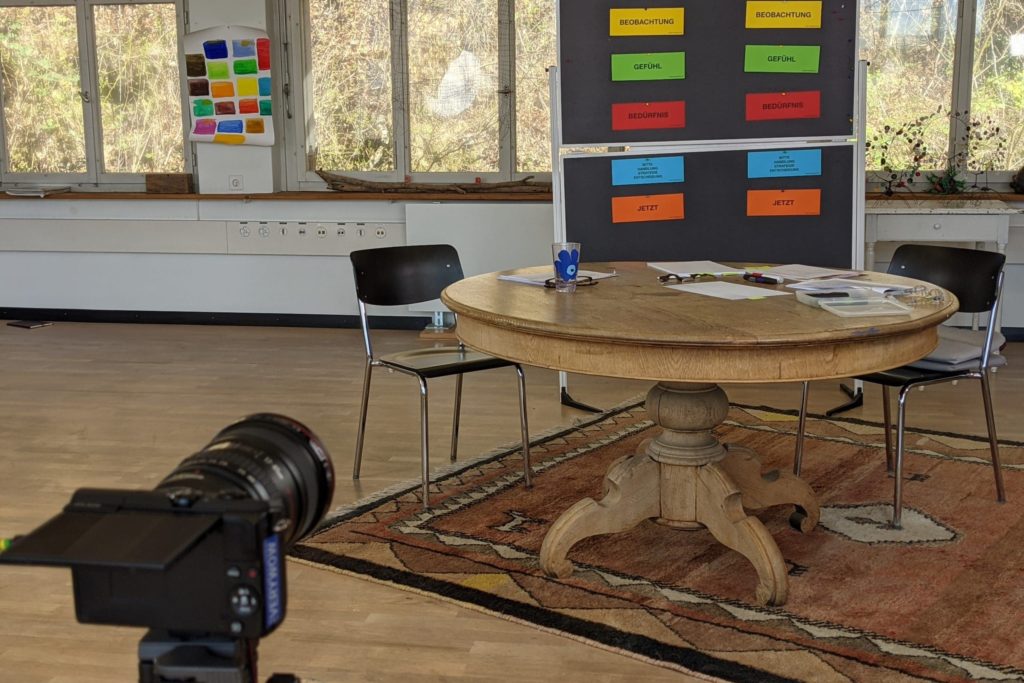 Services to make your virtual training a success
Consultation for didactics and interaction
Multiple cameras and live editing
Compact setup will not disturb on-site participants
Bidirectional transmission of videos
Recording all cameras for further content use
Didactics and technology – our focus
We consult you in advance on virtual didactics, train your trainers, and we take care of the bidirectional transmission of the videos from the trainers and the participants in the background. Our goal is to make the experience as good for the virtual participants as it is for the people on-site.
Benefit from our experience
Days of training
in the last year
Organisations
supported with hybrid training
Cameras
to capture everything
What support do you need?
Advertising Package
Marketing strategy and promotion of your training
Setting up registration and landing pages
Setting up email communication so your viewers can participate
Recording social media video teasers
Didactics Package
Development of an appealing schedule
Training speakers for professional appearance
Integrating interactive elements
Communicating with the speakers
Production Package
Everything from one source
Technical set-up of the training
Live streaming with live editing from your desired location
Up to seven cameras
Microphones for all speakers
Recording PowerPoint slides
Split screens and lower thirds
Recording the training
Personal
Offer
We will be happy to compile an offer specifically for your requirements and wishes.
Need quick guidance on hybrid training?
Arrange a video call to clear obstacles and get your training done professionally.
You determine which topics we work on in the video call. Examples are:
Didactics for virtual training
Interaction tricks for hybrid training
Scheduling for professional training
Technical: Zoom or MS Teams set-up, breakout rooms, etc.
Other topics
Book a one-hour video call with Stefanie Hetjens now for EUR 180 incl. Swiss VAT to make your training a success:
Detailed offers to produce engaging hybrid and virtual training
Before the training
Joint planning of the training with a focus on didactics
Support with applying the training
Pre-production of videos and sequences
Setting up the live stream and the event platform
During training
Unobtrusive equipment
Live editing from multiple cameras on location
Operation of cameras
Monitoring of chat
Independence from infrastructure: live streaming via 4G/5G Swisscom network
Provision of professional equipment (cameras, microphones, lighting, etc.)
After the training
Evaluation of the training
Making the recording available
Editing and post-production of videos on specific topics or in different formats (e.g. social media)