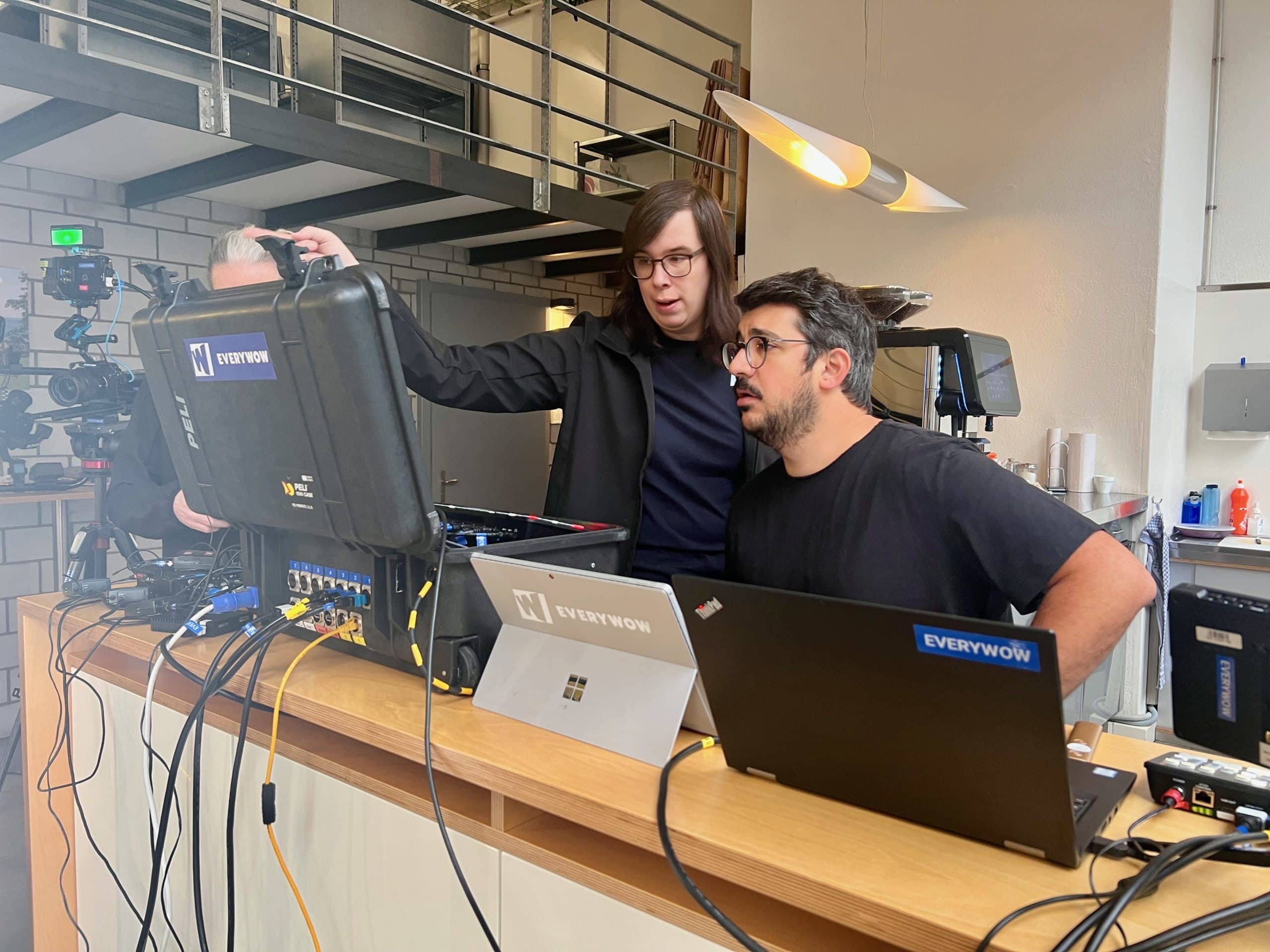 Online event management
Get a higher ROI with the right partner to manage your events
Boost your events with a top-notch event management partner
For a unique and memorable event experience, partner with us. Our expert team excels in comprehensive event planning and management, bringing your hybrid and online events to life. From large global conferences to thought leader webinar series, we ensure expert execution of every aspect.

EVERYWOW caters your audience with a high-quality virtual event experience that builds trust, generates demand, and increases your influence.
We offer event management for hybrid and online events, event conception and run-of-show planning, event technology and speaker management tailored to your audience and needs.
Get inspired by our projects
Our customers trust us to create engaging events—virtually and in-person.
Barry Callebaut
Town-hall meeting with CEO
A vivid discussion between in-person and remote guests provided the right balance in the panel, which makes the audience stay tuned. The remote speaker was connected via a large screen and gives the event a multidimensionality that arouses the audience's interest. By broadcasting live on the internet, employees could be reached worldwide.
IxDA Interaction Awards
International virtual award ceremony
With animated graphics and stinger transitions, this online event was able to captivate viewers and appropriately represent the event's brand. The broadcasting of the nominees was completely location-independent, and the award winners were authentically informed live, amplifying the emotions of the viewers.
Gesundheitszentrum Fricktal
Training for medical professionals
The decision to produce this event as a hybrid event and allowing its audience also to join virtually increased the reach of this training event by over 100%. Our production enabled the event sponsors to present their brands professionally to the audience.
Our event management services
WOW your audience with a stunning event—greatly organized
Event management & planning
Transform your online and hybrid events into unforgettable experiences with our event planning and management services. Our expert team will work closely with you to create engaging events that will leave a lasting impression on your attendees.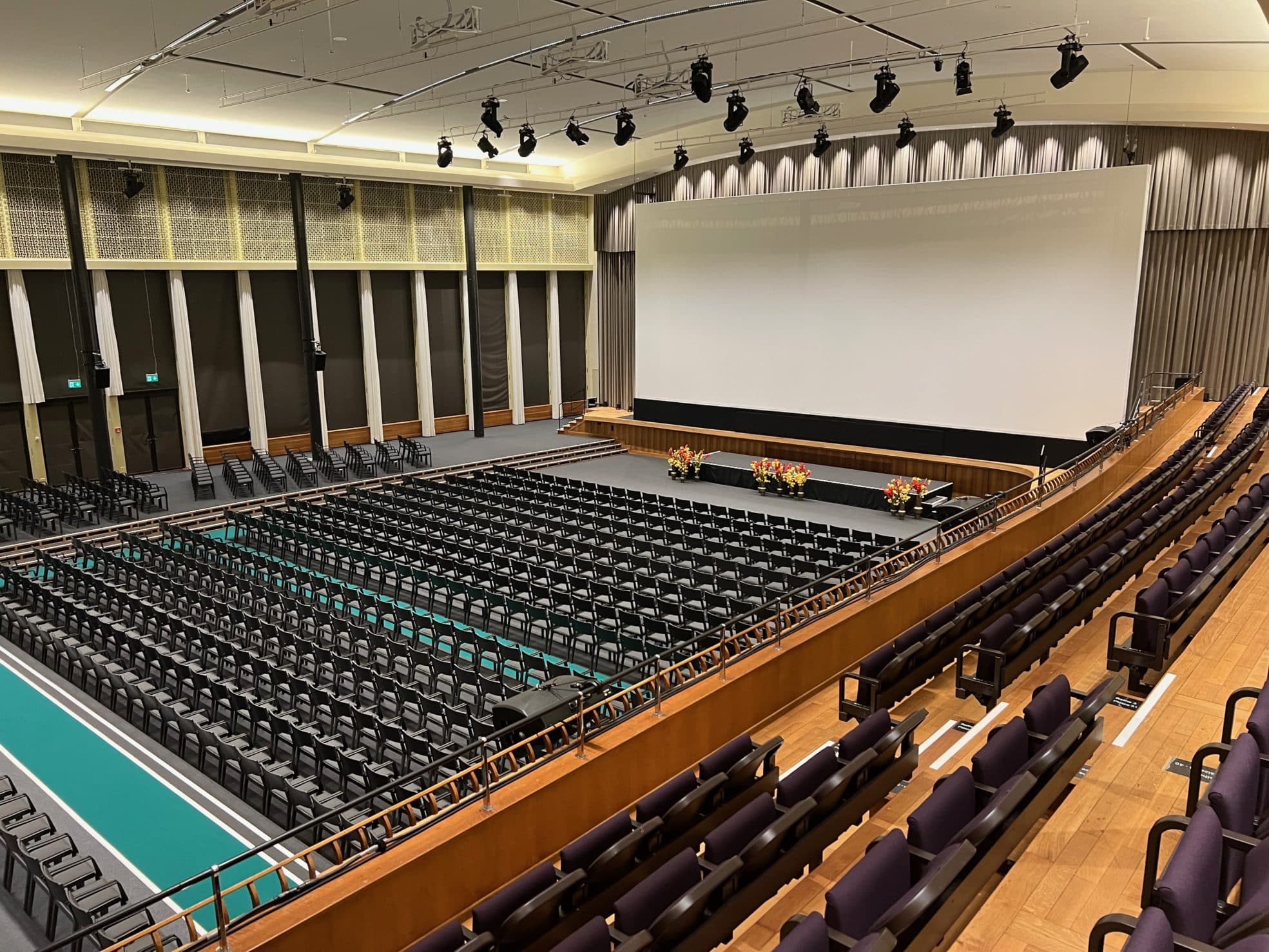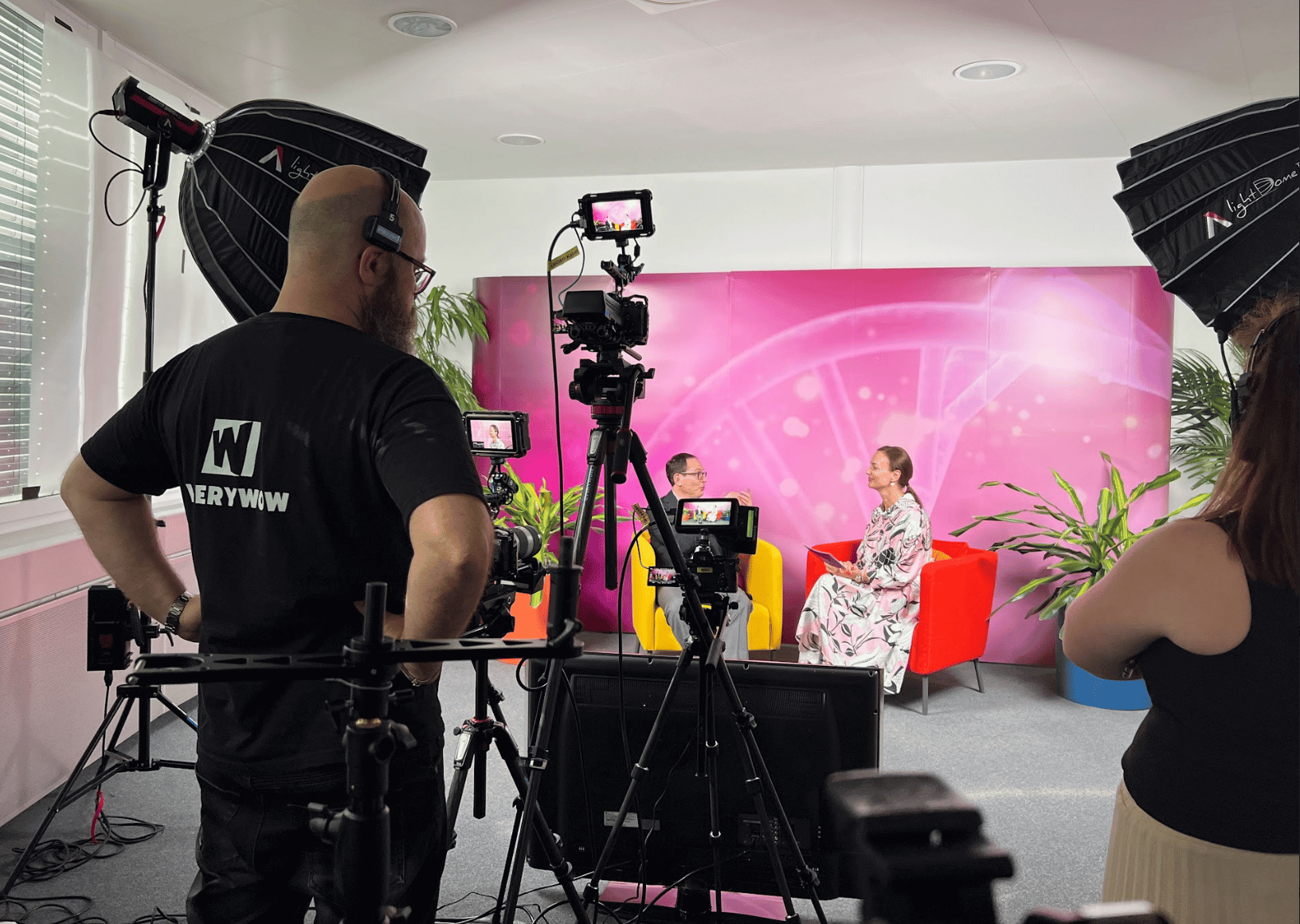 Event conception & run-of-show
Keep your audience engaged and entertained with a compelling event narrative and an engaging run-of-show script. Our expert script creation and run-of-show planning ensure that your event runs smoothly, delivering your message, and driving results for your brand.
Event Platform
Create a smooth and seamless experience for your online audience by choosing the right event platform for your event. From finding the best fit, to setting up the platform, implementing registration, troubleshooting throughout the event, and post-event analytics, we will support you along the way. Our experts will help you make the right choice and manage the platform for a seamless user experience.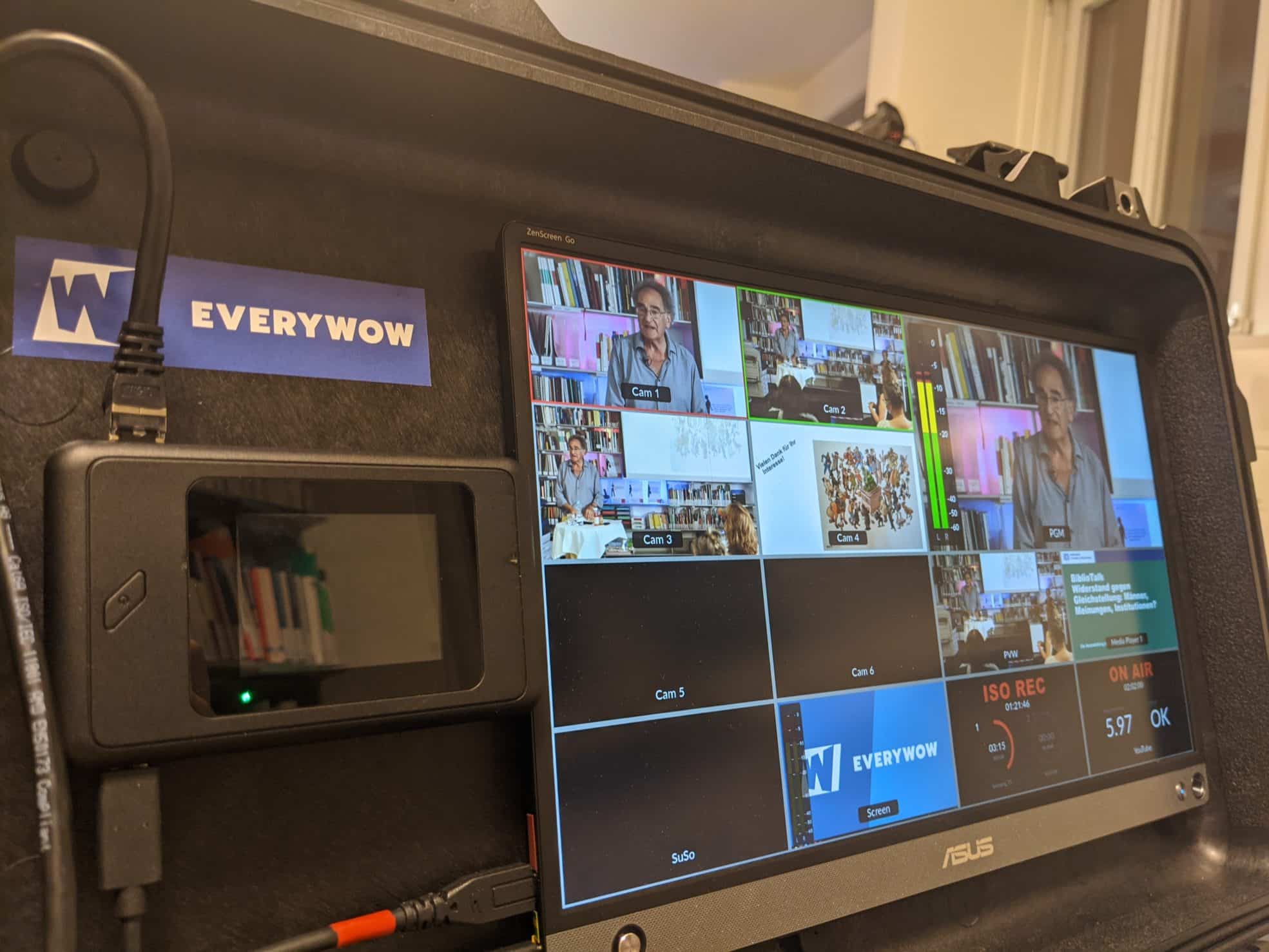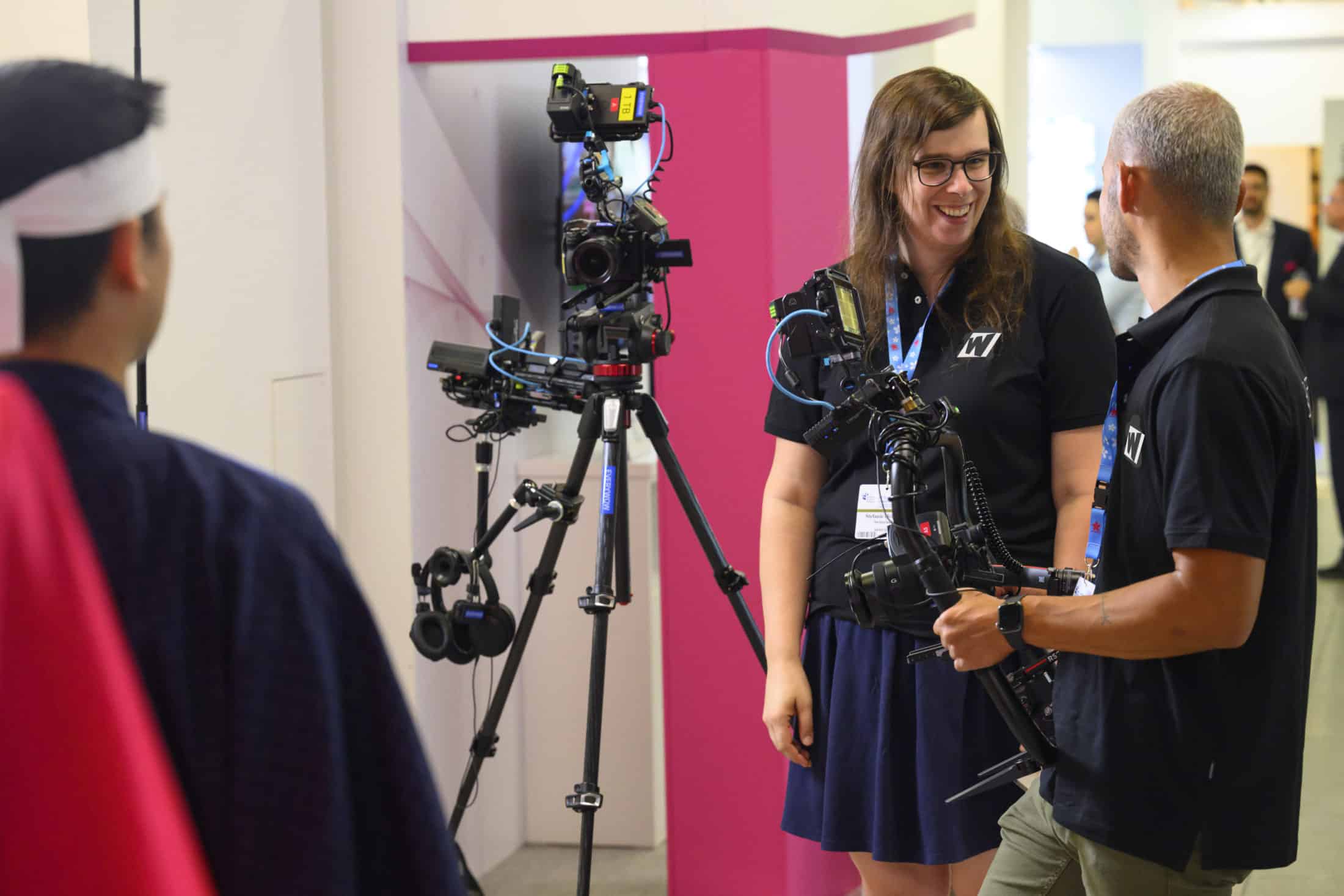 Event technology management
Maximize the impact of your events with seamless technology. Let us handle the technical details while you create unforgettable experiences for your attendees. From audiovisual technology to modern event registration and ticketing solutions, we ensure your events run smoothly, leaving a lasting impact on your audience and boosting your brand's reputation.
Speaker management
You need captivating voices to leave a lasting impression on your audience and bring our event to life. With experience of working with top business executives and politicians, you can trust us to deliver a perfect speaker experience. From managing the logistics to briefing and coaching the speakers, we handle every aspect of your speaker management. If required, we can help you secure the right speaker and MC to make your event a memorable one.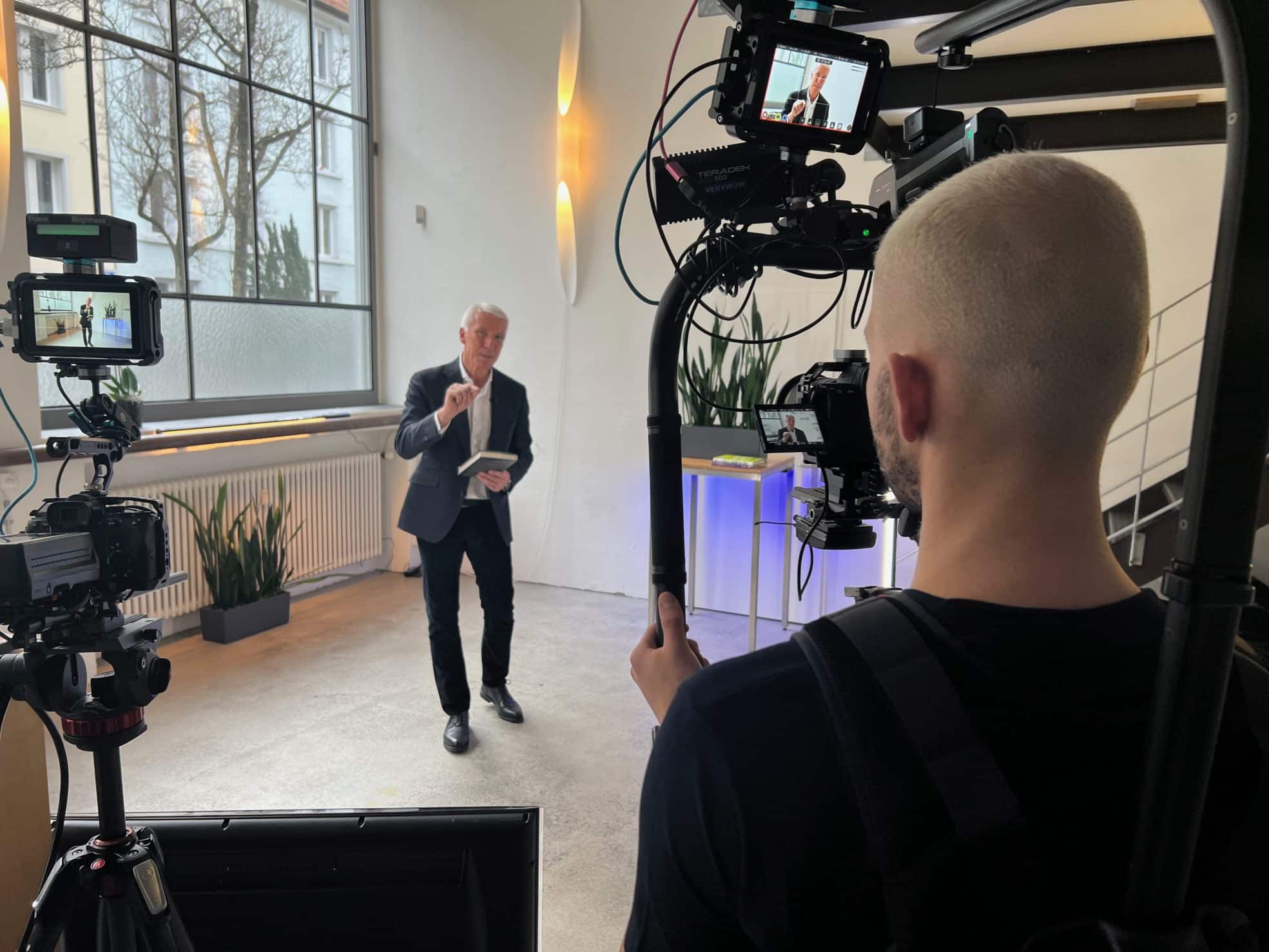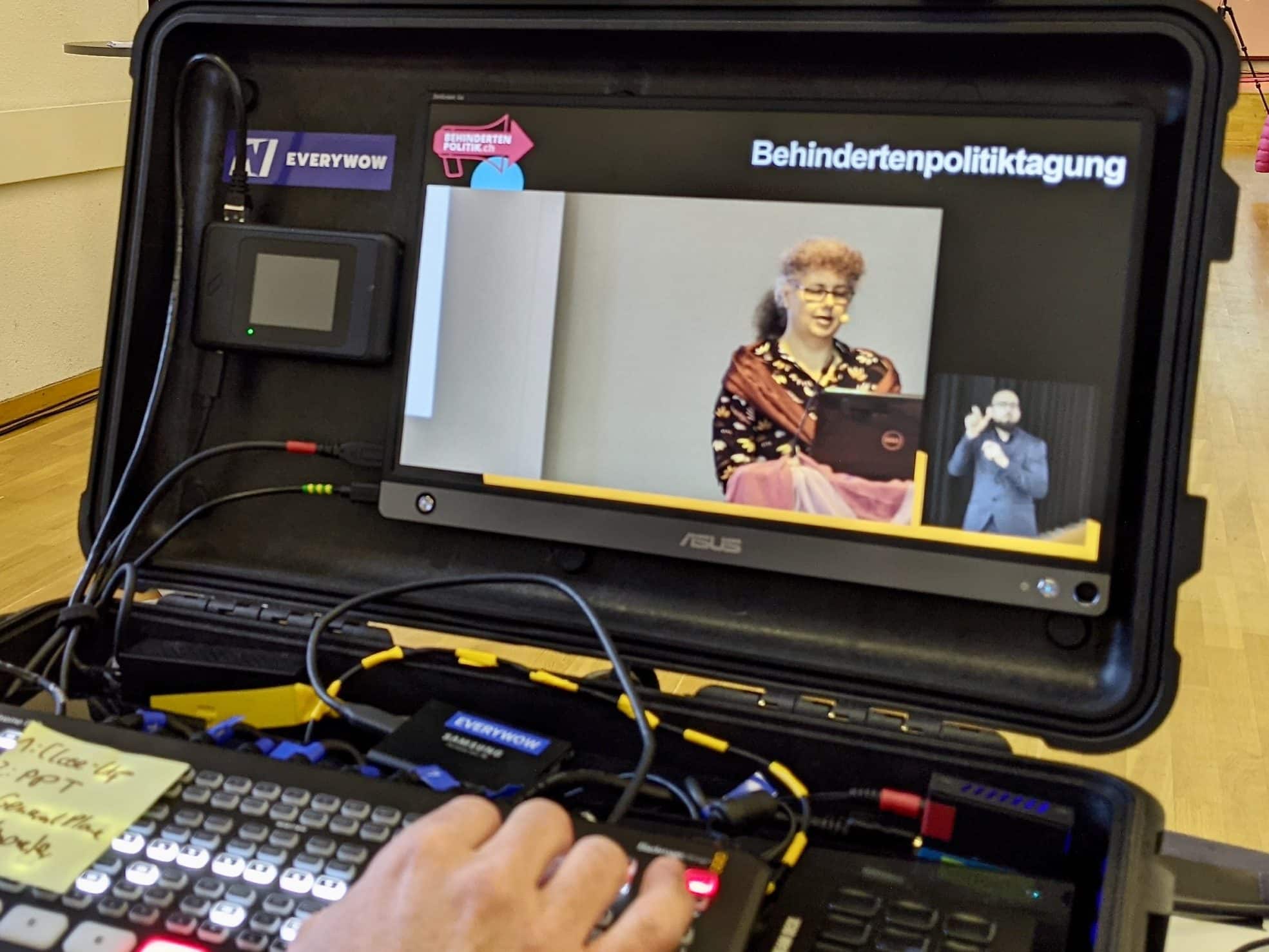 Event inclusion and accessibility
Help your audience to fully engage with your event and have a positive experience by making your events inclusive and accessible to everyone. From captioning and sign language interpretation to audio descriptions and accessibility for people with mobility needs, we've got you covered. Make your events truly inclusive and open to all with our event accessibility services.
Language interpretation
Unlock the full potential of your events by reaching a global audience in their language, and impress your attendees by breaking down language barriers. Our professional interpreters ensure that your message is accurately conveyed to your audience in their preferred language—on-location and virtually.
Learn from our experts
Watch our YouTube Shorts on event management for hybrid, digital, and virtual events.
Ready to take the next step?
EVERYWOW is the leading virtual event experience agency from Switzerland. We would love to discuss your event to make it exceptionally high-quality.
Our customers <3