Do you want your hybrid event to be appealing and captivating both on-site and virtually? We support you with direction and technology, so your event is professionally staged.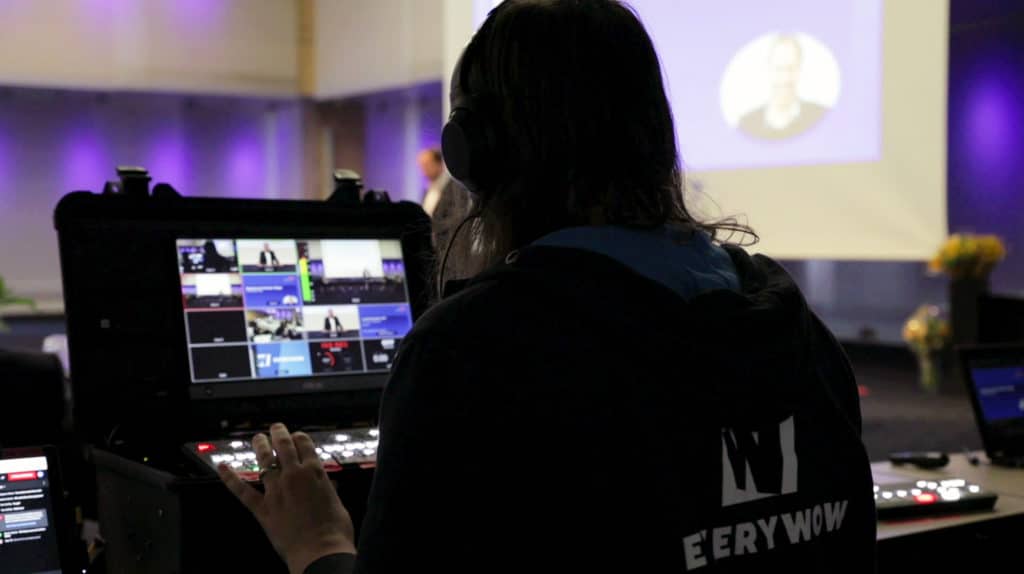 Services to make your hybrid event a success
Direction and live editing for smooth operation
Up to seven cameras with gimbal and radio transmission
On-site control of projections and sound
Compact setup will not disturb participants on-site
Recording of all cameras for further use of content
Streaming to multiple services at the same time
Example: City of Zurich
The award ceremony for the City of Zurich's Equality Prize in June 2021 was a hybrid event. There were various speeches, including one with former Federal Councillor Ruth Dreifuss, musical interludes, and the city council's award ceremony. With three cameras, we produced an appealing hybrid event directly from the foyer of the Stadthaus Zurich. We were able to show what was on stage as well as the audience.
Benefit from our experience
Hybrid events
we have produced
Hours
we streamed hybrid events
Cameras
to capture everything
What support do you need?
Advertising Package
Marketing strategy and promotion of your event
Setting up registration and landing pages
Setting up email communication so your audience can participate
Recording social media teasers and other promotional material
Direction Package
Development of an appealing programme
Coordination during the event
Training of speakers for a professional appearance
Integration of interactive elements
Production Package
Technical set-up of the event
Live streaming with live editing from your desired location
Up to seven cameras with gimbals and wireless connection
Microphones for all speakers
Recording of PowerPoint slides
Split screens and lower third
Recording of the event
Personal
Offer
We will be happy to compile an offer specifically for your requirements and wishes.
Detailed services for the production of appealing hybrid events
Before the event
Joint planning of the event
Advice on how to run the event
Support in promoting the event
Pre-production of videos and sequences
Setting up the live stream and the event platform
During the event
Everything from a single partner
Unobtrusive equipment
Live editing from multiple cameras on location
Operation of cameras
Monitoring of chat
Independence from infrastructure: live streaming via 4G/5G Swisscom network
Provision of professional equipment (cameras, microphones, lighting, etc.)
After the event
Evaluation of the event
Making the recording available
Editing and post-production of videos on specific topics or in different formats (e.g. social media)