Are you planning a webinar, and do you want to guarantee professional execution? We will administer the webinar and advise you, so you can focus on planning your exciting online event.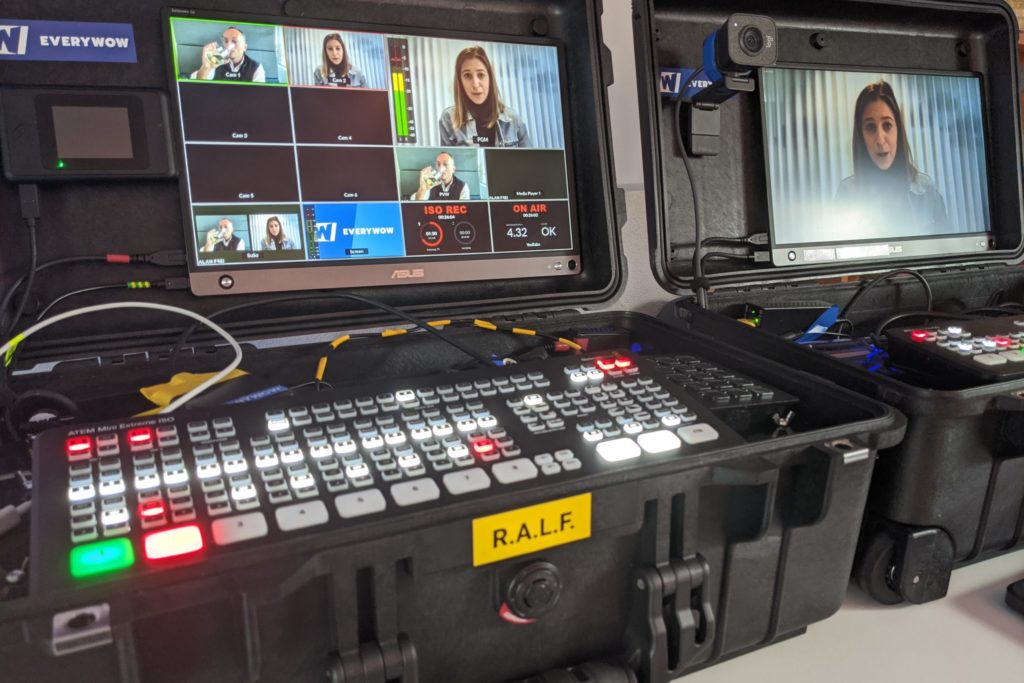 Services to make your webinar a success
Advertising, invitation, and audience management
Scheduling and implementation of the online event
Technical support during the event
Music, interactive elements, breakout rooms during the webinar
Simultaneous interpretation in multiple languages
Recordings of the online event
Use of Zoom, Google Meet and MS Teams
Streaming to multiple services, like YouTube and LinkedIn at the same time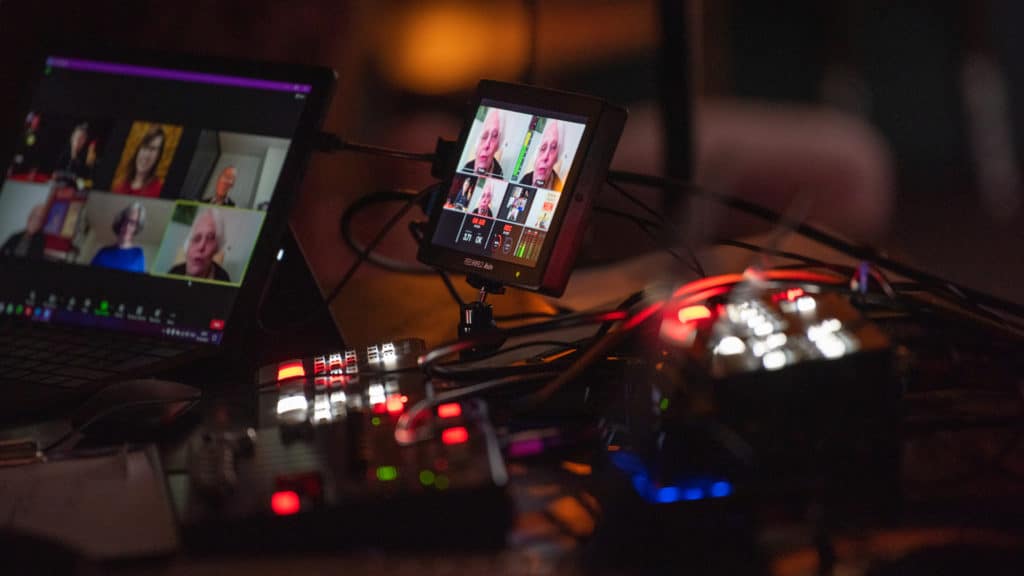 Example: Webinar conference by SKG
We organised a multilingual webinar conference on Zoom for SKG. Together, we designed the invitation for the participants, set up Zoom, took care of the technical administration during the webinar, and were available as technical telephone support for the participants during the conference.
Benefit from our experience
Hours of webinars conducted
Years of working with Zoom
What support do you need?
Advertising Package
Marketing strategy and promotion of your online event
Setting up registration pages and landing pages
Setting up email communication so your audience can participate
Planning Package
Development of an appealing programme
Training of speakers for a professional appearance
Integration of interactive elements
Communication with the speakers
Admin
Package
Everything from one partner
Technical set-up of the webinar
Communication with the speakers
Supervision of the webinar (breakout rooms, changes, etc.)
Telephone support during the webinar
Recording of the webinar
Personal
Offer
We will be happy to compile an offer specifically for your requirements and wishes.
No time to waste:
Need quick webinar advice?
Schedule a video call to break through barriers and deliver your webinar professionally.
You decide which topics we work on in our video call. Examples include:
Appealing invitation ideas for your webinar
Scheduling for professional webinars
Interactive elements to appeal to your target group
Technical: Zoom setup, add-ons, multilingualism, breakout rooms, etc.
Book a one-hour video call with Stefanie Hetjens now for EUR 180 incl. Swiss VAT to make your webinar a success:
Detailed services to produce engaging webinars
Before the webinar
Joint planning of the webinar with schedule planning
Support in promoting the webinar
Advice on engaging, interactive webinars
Pre-production of videos and animations or review of existing materials
Setting up the webinar on the desired platform
Briefing and training all presenters to ensure an engaging webinar is delivered
Licence management of Zoom
During the webinar
Support for the webinar on Zoom, MS Teams, Google Meet, etc.
Technical support so the webinar goes according to schedule and a professional impression is made (breakout rooms, screen sharing, etc.)
Live editing and backgrounds in your brand identity
Recording in top quality
Professional equipment (cameras, microphones, lighting, etc.) also for virtual guests
Simultaneous translation into several languages
After the webinar
Evaluation of the webinar
Providing an optimised recording
Editing and post-production of videos on specific topics or in different formats (e.g., social media)